Camtasia Studio
Screen Recording & Video Editing Software


More than a simple screen recorder, Camtasia helps you create professional videos easily. Use Camtasia to record on-screen activity, customize and edit content, add interactive elements, and share your videos
Description
Camtasia Studio for Windows
Latest Software Version: 8.1
Camtasia Studio Features
Capture What You're Seeing and Doing

Capture smooth, high-quality videos.
World-class Screen Recording Technology

Construct more engaging videos faster with multiple video and audio tracks. Record high-quality videos in no time with Camtasia Studio's advanced screen recorder. Whether you're recording HD video, a PowerPoint presentation, or a video game, you'll get smooth playback – that's blazing fast too!

Personalize your videos.
Import Media

Easily import HD video, photos, music, and more to create unique videos that stand out. Import existing videos you have for quick editing, and add images or your favorite song to enhance your videos or make a presentation your own.
Create Videos with Professional Polish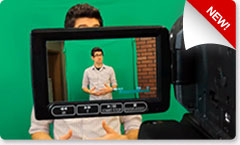 Put yourself in your videos.
NEW! Remove a Color

Superimpose yourself into your videos, and make it appear as though you're right in the action. Also known as chroma key or the green screen effect, Remove a Color helps you create more professional videos without having to be a video pro.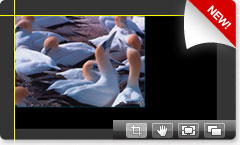 Edit videos faster.
NEW! Crop, Stitch, & Copy

Use the crop tool to show your viewers exactly what you want them to see and nothing you don't. Stitch clips together to avoid having to reapply visual effects multiple times. And you can also copy an effect to quickly apply it to numerous clips – saving you time and improving your editing workflow!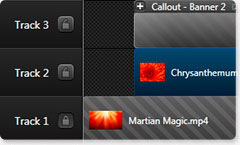 Unleash your creativity.
Multi-track Timeline

Construct more engaging videos faster with multiple video and audio tracks. The ability to easily manipulate, overlay, and group objects helps you produce professional-looking videos, while encouraging you to use your creativity. Quickly arrange video, audio, images, callouts, animated content, and more on an unlimited number of tracks.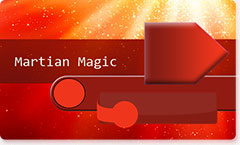 Create polished videos.
Media Asset Library

Intrigue your audience by adding a variety of pre-installed music tracks, callouts, buttons, banners, and animated backgrounds to your videos with drag-and-drop ease. Camtasia Studio's wide selection of new callouts and media themes help your videos look more consistent and professional – while you look like a design genius.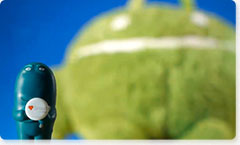 Engage your viewers.
Visual Effects

Make your videos pop with enticing visual effects. Insert cursor effects, apply shadows, colorize objects, add borders, or call attention to important details with TechSmith's SmartFocus to give your videos a polished look. Easily add transitions to keep your viewers intrigued, use Clip Speed to make your videos the perfect length, and hide sensitive information with the blur tool.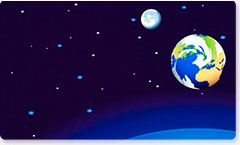 Keep your audience's attention.
Animate Content

Captivate your viewers with animated content that helps guide them through your videos. Use animation to make a callout fly across your screen, an image bounce up and down, text scroll, and more. Camtasia Studio makes it easy to rotate, resize, and tilt content too.
Share and Interact with Your Audience
Share your videos with anyone, anywhere.
TechSmith Smart Player℠

Providing you online non-downloadable internet based software applications for your mobile devices and your personal computers for use in connection with delivering interactive digital videos in a FLASH and HTML5 viewer environment.

Assess understanding.
Quizzing

Discover if your viewers are watching and learning from your content by adding quizzes to your videos. Quizzes can be taken on desktops, laptops, iPads, Android tablets, and most Android smart phones, and results are sent using SCORM reporting. You'll receive daily email results that include an attached spreadsheet for easy review in Excel or other database programs.
Produce the exact video you want.
Production Wizard

Be confident that you're choosing the right production setting for your videos with Camtasia Studio's easy-to-use production wizard. With simplified presets, you'll be able to easily decide which production setting is best for the type of video you've created.

Make your videos accessible.
Save, Share, & Send

Send the videos you produce in Camtasia Studio straight to YouTube or our free hosting site, Screencast.com, which gives you the hyperlink and embed code needed to share your videos via email, tweet, blog post, and more. Camtasia Studio's expansive sharing capabilities allow your viewers to watch your content anywhere, on nearly any device.
Support Center
For technical support email or call us on:
Tel: 27 (0) 11 705 1930
Fax: 27 (0) 11 705 1644